KALYANI - Embroidery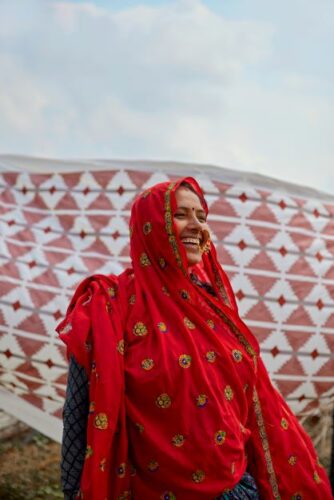 The word Kalyani means 'auspicious or beautiful' in Hindi. Kalyani
is also one of the many names for stepwell. Stepwells are
architectural marvels dotted throughout India that were once the
source of clean drinking water to the local people. Today, they are
ancient structures that have stood the test of time with deep
cultural and social significance.
The stepped, geometric pattern was influenced by the stepwells
we visited on our 2019 trip to India. The heavily embroidered,
geometric pattern is textural and strong. Our color story was
inspired by the four elements; earth (sienna), wind (emerald), fire
(citrine), and water (lapis). Within each color story, there are 3
shades that the designer can anchor to; the step, the diamond and
the pillar. We see drapery, headboards, decorative upholstery,
sofa backs, and blinds.
This year we want to celebrate the human element
in our work and to celebrate community. It feels time for us all to
advocate for joy, community and imagination.
Limit 1 sample per colorway, 8 samples per order - for any more than this, please email our sample department for your special request at samples@malabarusa.com
Please email info@malabarusa.com for fabric order inquires. All orders are in USD and measured in Yards.
Showing all 4 results